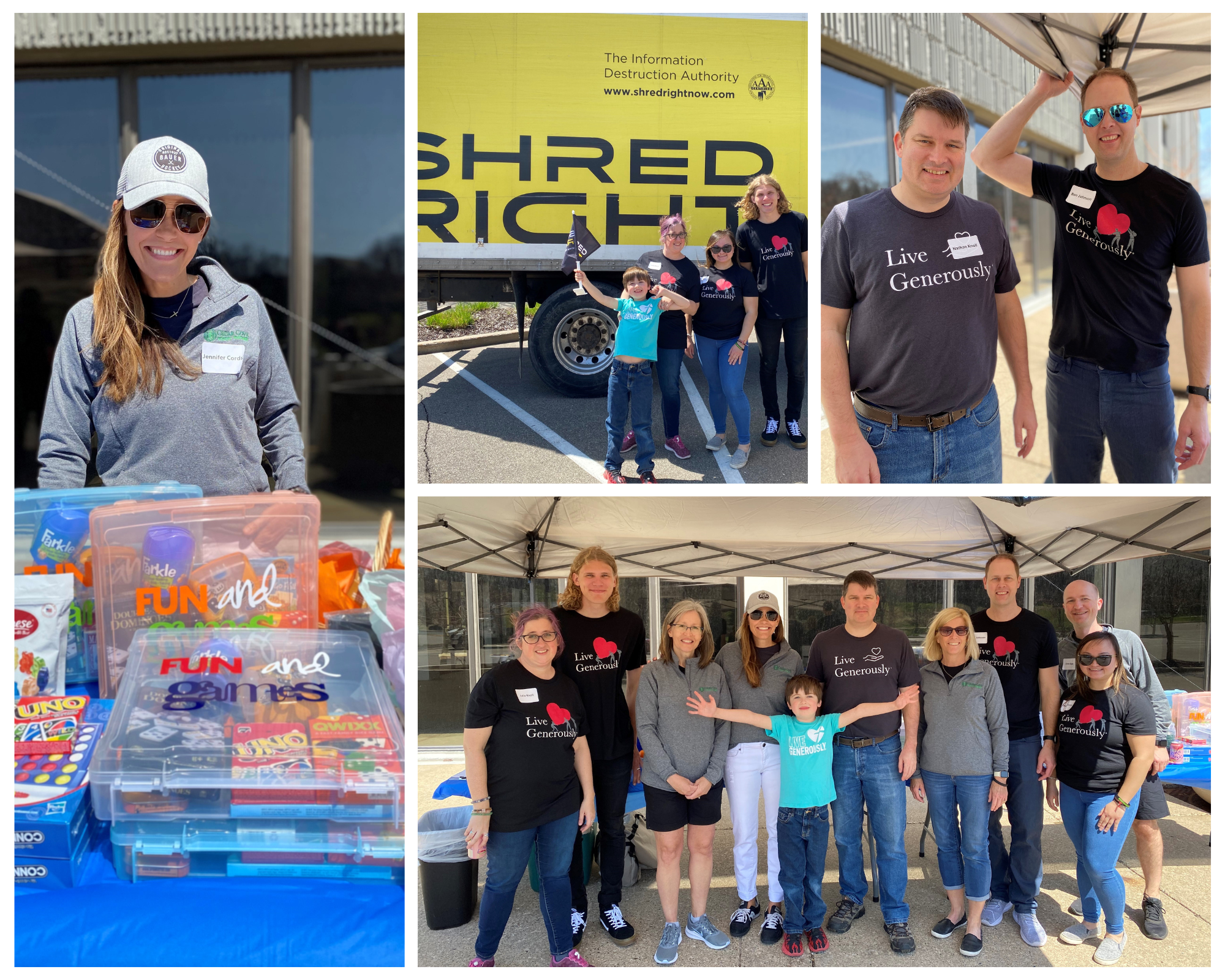 We will be hosting a private drive-through shredding event for our valued clients. Bring your paper bags or boxes filled with your documents to our building and Shred Rights will be on site to destroy all documents brought to the event. This will be a great opportunity for our clients to securely destroy their confidential documents and at the same time highlight a cause we care about. Come and enjoy light snacks and mingle with the team!
Here are the event details:
Date:     Saturday, April 29th, 2023
Time:     10:00am-12:00pm
Location:   7900 Xerxes Ave S.  Bloomington, MN (In front of our office building, rain or shine.)
We are partnering up with Foster Together MN to support and raise awareness. Foster Together MN is a local non-profit designed to walk alongside foster, kinship, and adoptive families. Their mission is to reduce stress and prevent burnout by providing relational and tangible support.
We will be collecting donations at the event. Here are 4 ways you can support Foster Together MN:
Stock the Shelves: Foster Together MN are in the process of opening their Resource Center. To help them get started, we are collecting the following items in NEW condition:

Pajamas (infant – teen sizes)
Diapers & Wipes (unopened)
Socks (infant – teen sizes)

Gift Card Donations: 

Amazon, Target, and Walmart Gift Cards are distributed to teens who enter foster care so they can pick out their own clothing, hygiene products, and other essential items.
Restaurant and Coffee Gift Cards are distributed as meal support to foster, kinship, and adoptive families during times of high stress and transitions (e.g. when a child is placed in their home). This can be a delivery service gift card, such as DoorDash.
Family-Fun Business Gift Cards (or tickets/passes) are great for providing a day/night out to foster, kinship, and adoptive families which promotes bonding experiences.

Gift Basket Donations: In honor of National Foster Care Awareness Month (May), Foster Together MN are assembling gift baskets/items for families. Here are a few ideas:

Game Night
Sports
Movie Night
Arts & Crafts
And much more!

Financial Donations: As a 100% donation funded organization, one-time and recurring donations help fuel all their programs. This includes their gatherings, educational events, and outreach efforts.
Donate Online: fostertogethermn.org/donate
Mail a check: Foster Together MN, PO Box 240891, St. Paul MN 55124 (write check to Foster Together MN)
Learn more about Foster Together MN here: www.fostertogethermn.org
Please RSVP below to let us know that you'll be joining us!