Who we are
As Cedar Cove advisors, we are devoted to growing our own knowledge through education (Certified Financial Planner™, CFP®) to help clients align their financial decisions with their goals and values (Behavioral Financial Advisor™, BFA™).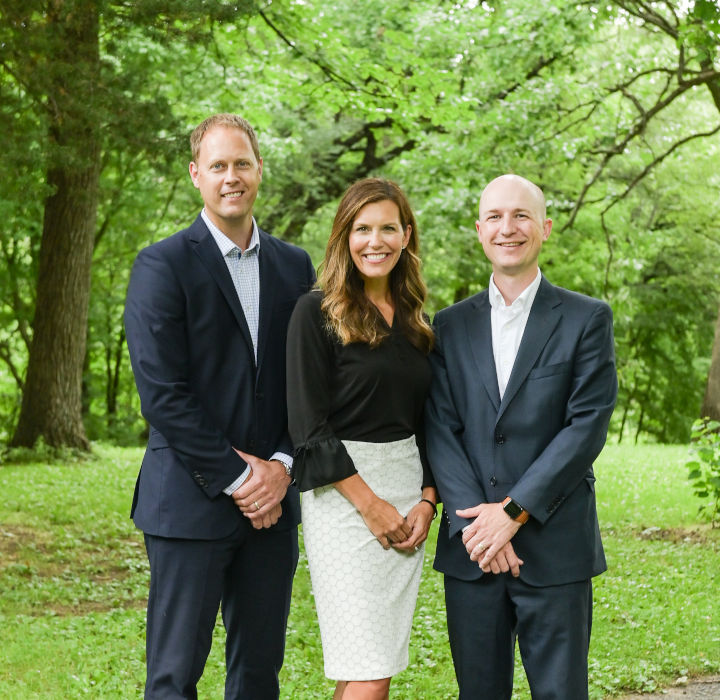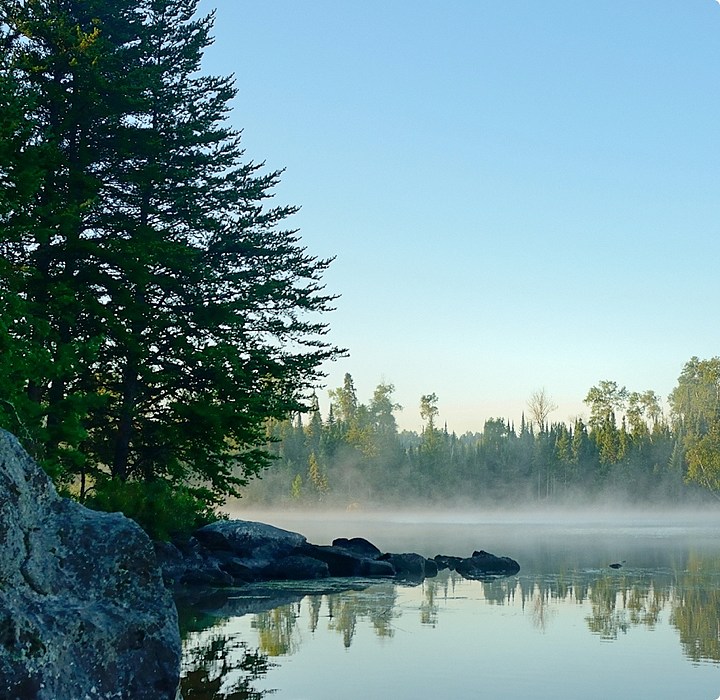 Cedar Cove
Cedar Cove represents the shelter, peace, and calmness found within a cove and the symbolism of strength, growth, and longevity found in a cedar tree.
We find valuable meaning in each aspect of the tree, and it ties directly to who we are as an organization. The roots pay tribute to a legacy, hidden beneath the surface, establishing the foundation. The trunk represents a solid, steady journey of growth over time, and the branches and leaves represent gratitude, wealth, and giving.
Bridging together the stability of a cedar tree with the safety a cove, these two words encompass all that Cedar Cove Wealth Partners represents to our clients and communities.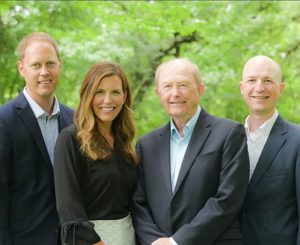 Our Story
We were founded in 1978 when Jerry "JJ" Johnson started his career with Lutheran Brotherhood. JJ began building his firm through collaborative, trusted relationships with his clients, advising them along their financial journey. One of JJ's core advising philosophies was about integrity and it's how we continue to operate today. He'd say, "Always do what is right for the client. Always."
Being entrusted with clients' finances in such a personal way was a responsibility JJ did not take lightly. To ensure stability and longevity for the promises he made to his clients, JJ knew he wanted to partner with a talented, trustworthy advisor that could continue the legacy his clients entrusted him with protecting. He was grateful that his daughter, Jennifer Cords, was best suited for the job, and she joined the team in 1999.
The two formed The Stonebridge Group and worked to build the team. Chris Sipe joined them in 2009, and JJ's son, Ben Johnson, joined the team in 2012. The four partners worked together with mutually aligned values, while each having unique strengths and perspectives used to collectively guide clients towards financial wellness and peace of mind.
In 2020, the firm transitioned the Thrivent Advisor Network, a Registered Investment Advisor (RIA), allowing us to serve our clients in a more meaningful way. As part of this exciting next chapter, the firm rebranded as Cedar Cove Wealth Partners.
Today, Jen, Chris, and Ben run the firm alongside their talented team. While enjoying retirement, JJ provides ongoing consulting and advice to the team given his 40+ years as an advisor and now as a client.
We are grateful for our journey that brought us to where we are today, and we are excited about a future of guiding our clients along their own path to financial well-being.
Our Values
Our core values are steadfast and constant, tied to every relationship and decision we make.
Integrity

We believe in transparency and doing the right thing in every aspect of our relationship with our clients.

Responsibility

When we say we are going to do something, we do it. We keep our promises. When something needs to be made right, we own it. It is paramount that clients know we can be trusted and depended upon.

Collaborative relationships

Working side by side with you and other trusted professionals (attorney, tax advisors, and other relevant experts) to coordinate your plan and accomplish your goals on your behalf.

Growth

Growth is about more than just numbers on a page. It is also continually improving your relationship with money.

Gratitude

Recognizing that all we have been given is a gift and demonstrating that appreciation in our lives.
Our Mission
Our mission is to provide peace of mind to deeply engaged clients by partnering with them to align their goals, values, and way of life. The end result is a healthy relationship with money so that our clients live a fulfilled life of gratitude, well-being, and purpose.
Our Team
Get to know more about our team by reading through their biographies
Frequently asked questions
Answers to common questions about financial planning and partnering with our team.
Yes, we are a fiduciary. This means that we are ethically and legally responsible to always act in our client's best interests whenever we are providing guidance and support throughout their journey.
Our team holds CFP® (Certified Financial Planner™) and BFA (Behavioral Financial Advisor™) designations.
We take our client's situation into consideration. When working with our team, we desire a comprehensive, transparent, and holistic planning approach. What this means for our clients is that we use a fee schedule that clearly shows what dollar and percentage amounts will be. We work hard to ensure that we're charging consistent fees for all of our clients. We review fees with clients on an ongoing basis to ensure transparency.
We are proud to offer a wide variety of products and solutions from companies and we are committed to finding the right products for your needs. However, we do not require that you purchase products or solutions in order to work with us.
Absolutely! At Cedar Cove, we believe it is important to find the right financial planner for you. We are happy to meet with you, free of charge, to get to know you and outline ways we can work together.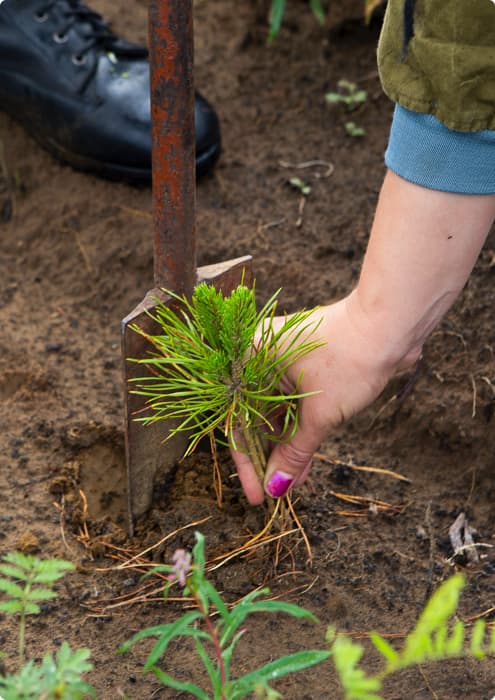 Helping others live generously
We're motivated to create a culture of generosity with our team, our clients, and our community.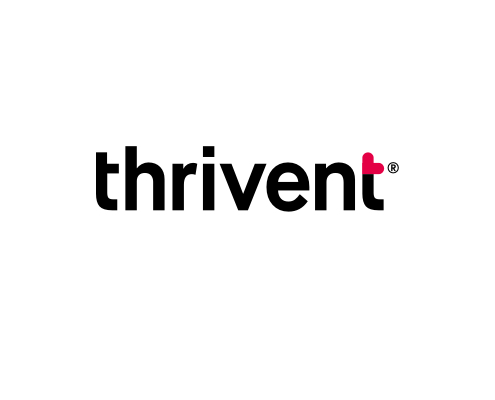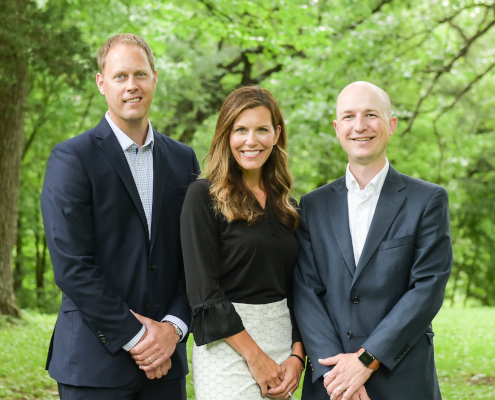 Thrivent partnership
As a firm of the Thrivent® Advisor Network (TAN), Cedar Cove is part of the largest network of values-driven, independent investment advisors.
Thrivent Advisor Network RIA is a registered investment advisor of Thrivent Financial.